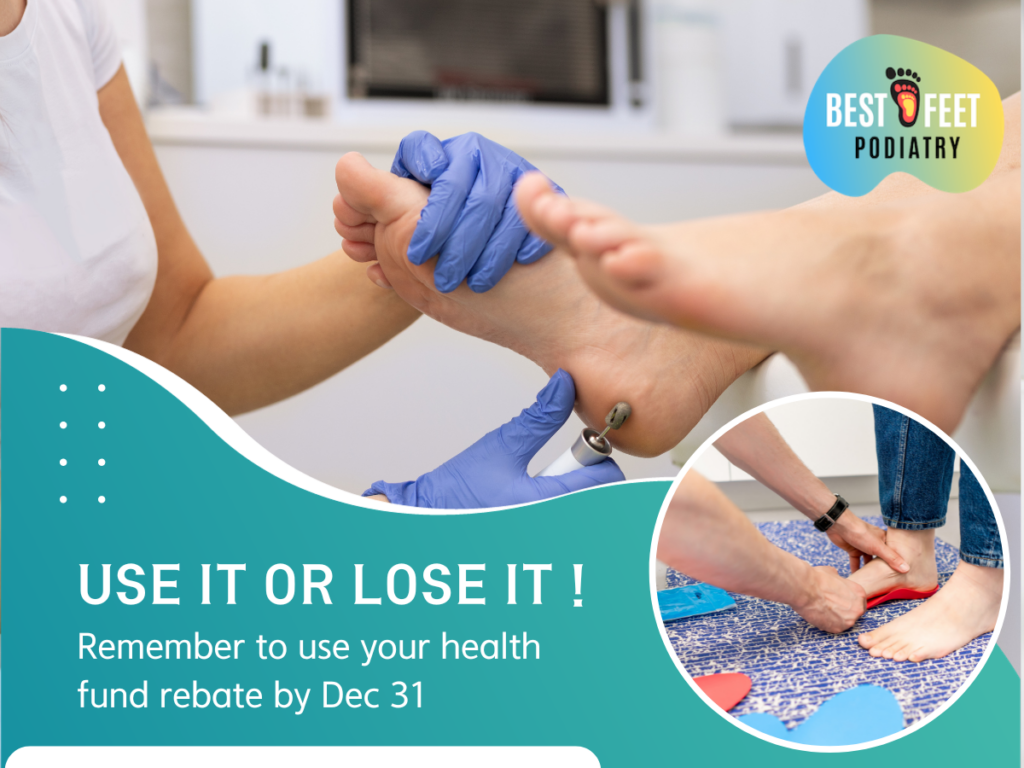 Do you have private health insurance, and does it cover podiatry? As the end of 2023 approaches, it's important to note that most private health fund benefits expire on December 31st. Make the most of your podiatry benefits to avoid spending money on unused services. Our clinic offers a range of services covered by private health funds, including:
Toenail problems (thick, ingrown, and fungal infections)
Skin issues (corns, calluses, warts, and cracked heels)
Foot, ankle, knee, and hip pain
Foot orthotics
Children's foot check
Ingrown toenail surgery
Sports injuries
Diabetes foot care
Utilize your private health fund for any of these services before the year-end to optimize your coverage.